The COVID-19 pandemic is the global health crisis of our time and the greatest challenge we have faced since World War II.
Since its appearance in Asia last year, the virus has spread to all continents except Antarctica. Cases are increasing daily in Africa, America, and Europe.
Countries are struggling to slow the spread of the virus by testing and treating patients, reconnecting, limiting travel, initiating quarantines and canceling gatherings such as sporting events, concerts, and schools.
The pandemic moves like a wave – a wave that could crash into the systems and people least able to cope.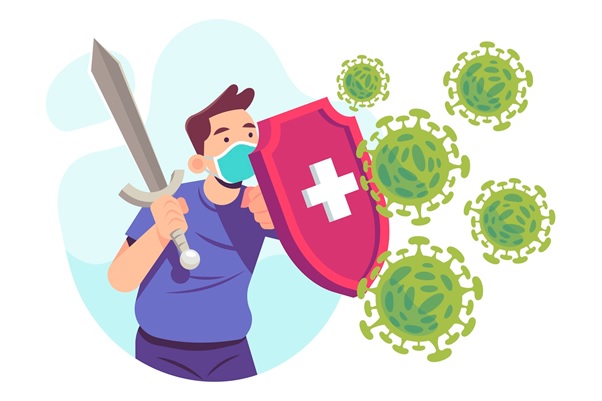 But first What is the COVID-19 exactly?
The coronavirus designates a family of viruses which includes viruses which are quite dangerous for human health such as MERS (Middle East respiratory syndrome) and SARS (severe acute respiratory syndrome) which caused an epidemic in the early 2000s. There are other coronaviruses that cause less serious conditions, such as simple colds.
How will the COVID-19 impact the tourism field in Morocco? 
The coronavirus health crisis will cost the national tourism sector dearly. It is considered among the sectors that suffer the most, following the suspension until further notice of all international passenger flights to and from Morocco but also following the emergency measures put in place by the country. Thus, according to the latest estimates from the National Tourism Confederation (CNT) and only for the next three months of April, May and June, professionals expect reductions of 98% and 80% respectively. Indeed, and in terms of turnover, CNT estimates speak of more than 34 billion dirhams for the entire sector, including 14 billion dirhams for the hotel industry alone.
Confinement? I'd rather say life organization period. 
No one can deny that we all had plans in our heads for the future months, including traveling, discovering, and wild adventures, and we were not prepared for such an event. Although it is an opportunity for all of us to take a few steps back and to manage our lives, and to determine our priorities. 
Time is the most precious thing we will have in the next few days. Because we will go through this period of confinement together. 
For Marrakech Tour Guide, life is full of joys, traveling is without any doubt one of them, but during this pandemic here is a list of all those things that we were putting off and that we have time to do now.
But first, Goodbye, procrastination!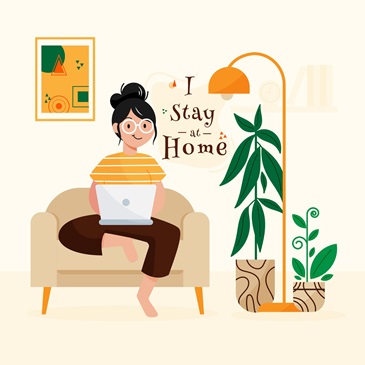 Get in shape for the summer and for the stunning Agadir beaches.
It is not because the training centers are closed that we must postpone our (re) fitness. Almost all coaches and training centers have programs available for you to do at home. If you want, you can even do two a day. Come on, let's move and prepare that body for a wonderful trip with Marrakech tour guide in the stunning beaches of Agadir. 
Clean up your summer clothes and make space for your future Moroccan souvenirs.
It's time to make space in our wardrobes, traveling with Marrakech tour guide after the Pandemic, means a lot of souvenirs from all over the Moroccan kingdom. When this quarantine is over, it will be time to put on sundresses and sandals to stroll Marrakech streets. Also, in this time of financial insecurity, probably people around you will need these clothes that you no longer wear.
Plan your next vacation with Marrakech tour guide. 
It is true that we do not yet know when we can travel abroad again, but we may one day. So it's time to dream a little and plan your dream itinerary with your loved one. And why not check our best tours. 
Learn to meditate and create the atmosphere of an Atlas Mountain.
Did you know that it only takes 21 days to integrate a new habit into your routine? You have time during this quarantine to integrate this discipline into your daily life, whether in the morning or in the evening. In addition, it will do you the greatest good. Do not hesitate to create a place for meditation in the theme of the Mountains. And after meditating, the best thing to do is to sip a cup of Moroccan mint tea 
Keep a gratitude journal.
Now is the time to reconnect with positivism, more than ever. It's time to bring out this notebook lying in the bottom of a drawer and rewrite your life, focusing on nothing but positive elements. The COVID-19 confinement is an opportunity to reorganize your life and to think deeply about your objectives. Do not panic, stay away from stress, and enjoy the moment.  
Pamper the green plants.
You have enough time to cherish your pretty green plants. Before the summer arrives, give them a sunbath, water them, report them. Your plants will never have been so healthy. It is also time to plant mint in your little garden and why not other aromatic plants with which you can make the tastiest Moroccan dishes. 
Take care of yourself.
When do you have enough time to take care of yourself? I think I have the answer, with our modern lifestyle, Never. Sleep is an element that many tend to overlook. Take a bath, give your partner a massage, get a hydrating mask and … sleep!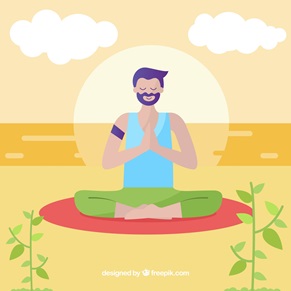 No one can deny how stressful, scary and frustrating this period can be, but let's not focus on the negative things in life, lets all take this COVID-19 quarantine as a beautiful pause to our modern life. 
And remember Marrakech tour guide is always here for you to help you plan your future trips and adventures.